The Pay Stub app on ERP Suites Mobility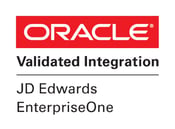 Typical third-party HR solutions require installation, training, and maintenance at a cost that eats at your savings. Not Pay Stub on ERP Suites Mobility. It connects directly to JD Edwards. Users simply download the app, then type in their JDE ID to access current and historic pay details. Anytime. Anywhere.
Take advantage of inherent smartphone security including biometrics.
Control access by aligning with JDE roles.
Recoup time and money spent printing and mailing.
Improve employee satisfaction with a modern user experience.
Pay Stub on Mobility helped The Weitz Company cut time and expenses. Download the case study to learn how.